Publications, awards and other achievements are presented here.
PUBLICATIONS BY INTERBONE FELLOWS
Alam, I, Gray AK, Chu K, Ichikawa S, Mohammad KS, Capannolo M, Capulli M, Maurizi A, Muraca M, Teti A, Econs MJ, Del Fattore A. Generation of the first autosomal dominant osteopetrosis type II (ADO2) disease models. Bone 59: 66–75, 2014.
Cappariello A, Maurizi A, Veeriah V, Teti A. The Great Beauty of the osteoclast. Arch Biochem Biophys. 2014 Sep 15;558:70-8.
Cappariello A, Paone R, Maurizi A, Capulli M, Rucci N, Muraca M, Teti A. Biotechnological approach for systemic delivery of membrane Receptor Activator of NF-?B Ligand (RANKL) active domain into the circulation. Biomaterials. 2015 Apr;46:58-69.
Capulli M, Olstad OK, Onnerfjord P, Tillgren V, Muraca M, Gautvik KM, Heinegård D, Rucci N, Teti A. The C-terminal domain of chondroadherin: a new regulator of osteoclast motility counteracting bone loss. J Bone Miner Res. 2014 Aug;29(8):1833-46.
Capulli M, Paone R, Rucci N. Osteoblast and osteocyte: games without frontiers. Arch Biochem Biophys. 2014 Nov 1;561:3-12.
Carreira AC, Alves GG, Zambuzzi WF, Sogayar MC, Granjeiro JM. Bone Morphogenetic Proteins: structure, biological function and therapeutic applications. Arch Biochem Biophys. 2014 Nov 1;561:64-73.
Cavagis A, Takamori E, Granjeiro J, Oliveira R, Ferreira C, Peppelenbosch M, Zambuzzi W. TNF? contributes for attenuating both Y397FAK and Y416Src phosphorylations in osteoblasts. Oral Dis. 2014 Nov;20(8):780-6.
Delhanty PJ, van der Velde M, van der Eerden BC, Sun Y, Geminn JM, van der Lely AJ, Smith RG, van Leeuwen JP. Genetic manipulation of the ghrelin signaling system in male mice reveals bone compartment specificity of acylated and unacylated ghrelin in the regulation of bone remodeling. Endocrinology. 2014 Nov;155(11):4287-95.
Fernandes GV, Cavagis AD, Ferreira CV, Olej B, Leão Mde S, Yano CL, Peppelenbosch M, Granjeiro JM, Zambuzzi WF. Osteoblast adhesion dynamics: a possible role for ROS and LMW-PTP. J Cell Biochem. 2014 Jun;115(6):1063-9.
Gemini Piperni S, Milani R, Bertazzo S, Peppelenbosch M, Takamori ER, Granjeiro JM, Ferreira CV, Teti A, Zambuzzi W. Kinome profiling of osteoblasts on hydroxyapatite surfaces opens new avenues on biomaterial cell signalling. Biotechnol Bioeng. 111:1900-1905, 2014.
Gemini-Piperni S, Takamori ER, Sartoretto S, Paiva KB, Granjeiro JM, de Oliveira RC, Zambuzzi WF. Cellular behavior as a dynamic field for exploring bone bioengineering: A closer look at cell-biomaterial interface. Arch Biochem Biophys. 2014 Jun 27.[Epub ahead of print].
Kajimura D, Paone R, Mann JJ, Karsenty G. Foxo1 regulates Dbh expression and the activity of the sympathetic nervous system in vivo. Mol Metab. 2014 Jul 29;3(7):770-7.
Kemp JP, Medina-Gomez C, Estrada K, St Pourcain B, Heppe DH, Warrington NM, Oei L, Ring SM, Kruithof CJ, Timpson NJ, Wolber LE, Reppe S, Gautvik K, Grundberg E, Ge B, van der Eerden B, van de Peppel J, Hibbs MA, Ackert-Bicknell CL, Choi K, Koller DL, Econs MJ, Williams FM, Foroud T, Zillikens MC, Ohlsson C, Hofman A, Uitterlinden AG, Davey Smith G, Jaddoe VW, Tobias JH, Rivadeneira F, Evans DM. Phenotypic dissection of bone mineral density reveals skeletal site specificity and facilitates the identification of novel loci in the genetic regulation of bone mass attainment. PLoS Genet. 2014 Jun 19;10(6):e1004423.
Kode A, Manavalan JS, Mosialou I, Bhagat G, Rathinam C, Luo N, Khiabanian H, Lee A, Vundavalli M, Friedman R, Brum A, Park D, Galili N, Mukherjee S10, Teruya-Feldstein J, Raza A, Rabadan R, Berman E, Kousteni S. Leukemogenesis induced by an activating beta-catenin mutation in osteoblasts. Nature. 506:240-244, 2014.
Kode A, Obri A, Paone R, Kousteni S, Ducy P, Karsenty G. Lrp5 regulation of bone mass and serotonin synthesis in the gut. Nat Med. 2014 Nov;20(11):1228-9.
Majumder S, Sinha S, Siamwala JH, Muley A, Reddy Seerapu H, Kolluru GK, Veeriah V, Nagarajan S, Sridhara SR, Priya MK, Kuppusamy M, Srinivasan S, Konikkat S, Soundararajan G, Venkataraman S, Saran U, Chatterjee S. A comparative study of NONOate based NO donors: spermine NONOate is the best suited NO donor for angiogenesis. Nitric Oxide. 2014 Jan 30;36:76-86.
Marino S, Logan JG, Mellis D, Capulli M. Generation and culture of osteoclasts. Bonekey Rep. 2014 Sep 10;3:570.
Morhayim J, Baroncelli M, van Leeuwen JP. Extracellular vesicles: specialized bone messengers. Arch Biochem Biophys. 2014 Nov 1;561:38-45.
Mukherjee S, Sriram P, Barui AK, Nethi SK, Veeriah V, Chatterjee S, Suresh KI, Patra CR. Graphene Oxides Show Angiogenic Properties. Adv Healthc Mater. 2015 Jun 1. doi: 10.1002/adhm.201500155. [Epub ahead of print]
Nethi SK, Mukherjee S, Veeriah V, Barui AK, Chatterjee S, Patra CR. Bioconjugated gold nanoparticles accelerate the growth of new blood vessels through redox signaling. Chem Commun (Camb). 2014 Nov 28;50(92):14367-70.
Nethi SK, Veeriah V, Barui AK, Rajendran S, Mattapally S, Misra S, Chatterjee S, Patra CR. Investigation of molecular mechanisms and regulatory pathways of pro-angiogenic nanorods. Nanoscale. 2015 May 21;7(21):9760-70.
Piguet AC, Saran U, Simillion C, Keller I, Terracciano L, Reeves HL, Dufour JF. Regular exercise decreases liver tumors development in hepatocyte-specific PTEN-deficient mice independently of steatosis. J Hepatol. 2015 Jun;62(6):1296-303.
Priya MK, Sahu G, Soto-Pantoja DR, Goldy N, Sundaresan AM, Jadhav V, Barathkumar TR, Saran U, Jaffar Ali BM, Roberts DD, Bera AK, Chatterjee S. Tipping off endothelial tubes: nitric oxide drives tip cells. See comment in PubMed Commons belowAngiogenesis. 2015 Apr;18(2):175-89.
Ribeiro AR, Oliveira F, Boldrini LC, Leite PE, Falagan-Lotsch P, Linhares AB, Zambuzzi WF, Fragneaud B, Campos AP, Gouvêa CP, Archanjo BS, Achete CA, Marcantonio E Jr, Rocha LA, Granjeiro JM. Micro-arc oxidation as a tool to develop multifunctional calcium-rich surfaces for dental implant applications. Mater Sci Eng C Mater Biol Appl. 2015 Sep 1;54:196-206.
Rucci N, Capulli M, Olstad OK, Önnerfjord P, Tillgren V, Gautvik KM, Heinegård D, Teti A. The ?2?1 binding domain of chondroadherin inhibits breast cancer-induced bone metastases and impairs primary tumour growth: a preclinical study. Cancer Lett. 2015 Mar 1;358(1):67-75
Rucci N, Capulli M, Piperni SG, Cappariello A, Lau P, Frings-Meuthen P, Heer M, Teti A. Lipocalin 2: a new mechanoresponding gene regulating bone homeostasis. J Bone Miner Res. 2015 Feb;30(2):357-68.
Sanità P, Capulli M, Teti A, Galatioto GP, Vicentini C, Chiarugi P, Bologna M, Angelucci A. Tumor-stroma metabolic relationship based on lactate shuttle can sustain prostate cancer progression. BMC Cancer. 2014 Mar 5;14:154.
Saran U, Gemini Piperni S, Chatterjee S. Role of angiogenesis in bone repair. Arch Biochem Biophys. 2014 Nov 1;561:109-17.
Silva RA, Palladino MV, Cavalheiro RP, Machado D, Cruz BL, Paredes-Gamero EJ, Gomes-Marcondes MC, Zambuzzi WF, Vasques L, Nader HB, Souza AC, Justo GZ. Activation of the low molecular weight protein tyrosine phosphatase in keratinocytes exposed to hyperosmotic stress. PLoS One. 2015 Mar 17;10(3):e0119020.
Tudpor K, van der Eerden BC, Jongwattanapisan P, Roelofs JJ, van Leeuwen JP, Bindels RJ, Hoenderop JG. Thrombin receptor deficiency leads to a high bone mass phenotype by decreasing the RANKL/OPG ratio. Bone. 2015 Mar;72:14-22.
van der Eerden BC, Alves RD, Kockx CE, Ozgur Z, Schreuders-Koedam M, van de Peppel J, van Ijcken WF, van Leeuwen JP. Identification of microRNAs in human plasma. Methods Mol Biol. 2015;1226:71-85.
van der Eerden BC, Teti A, Zambuzzi WF. Bone, a dynamic and integrating tissue. Arch Biochem Biophys. 2014 Nov 1;561:1-2.
van der Eerden BC, van der Heyden JC, van Hamburg JP, Schreuders-Koedam M, Asmawidjaja PS, de Muinck Keizer-Schrama SM, Boot AM, Lubberts E, Drop SL, van Leeuwen JP. A human vitamin D receptor mutation causes rickets and impaired Th1/Th17 responses. Bone. 2014 Dec;69:6-11.
van der Eerden BC. MicroRNAs in the skeleton: cell-restricted or potent intercellular communicators? Arch Biochem Biophys. 2014 Nov 1;561:46-55
Veeriah V, Saran U, Swaminathan A, Balaguru UM, Thangaraj P, Nagarajan S, Rajendran VK, Chatterjee S. Cadmium-induced embryopathy: nitric oxide rescues teratogenic effects of cadmium. Toxicol Sci. 2015 Mar;144(1):90-104.
Veeriah V, Zanniti A, Paone R, Chatterjee S, Rucci N, Teti A, Capulli M. Interleukin-1ß, lipocalin 2 and nitric oxide synthase 2 are mechano-responsive mediators of mouse and human endothelial cell-osteoblast crosstalk. Sci Rep. 2016 Jul 19;6:29880. doi: 10.1038/srep29880.
Wei J, Shimazu J, Makinistoglu MP, Maurizi A, Kajimura D, Zong H, Takarada T, Lezaki T, Pessin JE, Hinoi E, Karsenty G. Glucose Uptake and Runx2 Synergize to Orchestrate Osteoblast Differentiation and Bone Formation. Cell. 2015 Jun 18;161(7):1576-91.
Zambuzzi WF, Bonfante EA, Jimbo R, Hayashi M, Andersson M, Alves G, Takamori ER, Beltrão PJ, Coelho PG, Granjeiro JM. Nanometer scale titanium surface texturing are detected by signaling pathways involving transient FAK and Src activations. PLoS One. 2014 Jul 7;9(7):e95662.
IBMS Welcomes New Vice President, Anna Teti
Thank you to everyone who voted in this year's IBMS
election for Vice President. Anna will serve a 2-year term as Vice President/President-Elect that will conclude at the 2017 IBMS-ANZBMS Joint Meeting in Brisbane.
Congratulations to Prof. Gerard Karsenty for his election as a new member of the Institute of Medicine (IOM). Election to the IOM is considered one of the highest honors in the fields of health and medicine and recognizes individuals who have demonstrated outstanding professional achievement and commitment to service.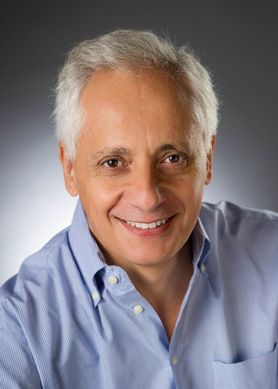 Congratulations to Prof. Willian Zambuzzi for his appointment as IBMS BoneKEy regional blog correspondent!
INTERBONE is honoured to announce that the American Society for Bone and Mineral Researh (ASBMR) has awarded the INTERBONE Partner Dr. Stavroula Kousteni, Columbia University NY, with the Fuller Albright Award, in recognition of meritorious scientific accomplishment in the bone and mineral field to an ASBMR member who has not yet reached his or her 45th birthday. The award will be presented at the ASBMR annual meeting that will be held in Baltimore, MD, on October 4-7, 2013 (www.asbmr.org). The INTERBONE members congratulate Dr. Kousteni for this prestigious achievement.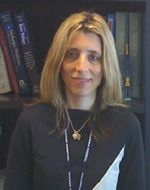 Prof. Anna Maria Teti, University of L'Aquila, received the 2013 ECTS Mike Horton Basic/Translational Award. The award was presented during the ECTS 2013 congress in Lisbon.
This award is given to individuals who have made a significant pre-clinical or translational contribution to the field of bone and calcified tissue.